Four Unique Extracurricular Activities for Your Unique Child!
When it comes to extracurricular activities, it can sometimes feel like the options are limited to the same old sports and dance classes. However, if you're looking for something different and unique to entertain your child and get their wiggles out, here are some fun ideas to consider!
Rock Climbing
If your child is a climber, consider signing them up for a local rock climbing facility. This activity is grea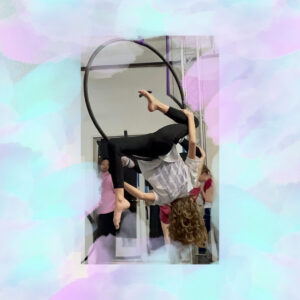 t for building strength and endurance while having fun.
Aerial Gymnastics
For children with a dance or gymnastics background, aerial gymnastics is a fun alternative that will have them perched on lire and swinging on silks while simultaneously building strength and flexibility.
Rock Band
If your child is interested in music, but you're not sure where to start, check to see if there is a rock band class in your area. These classes typically allow children to explore all the instruments found in a rock band without committing to a particular sound.
Chess Club
Chess club is a great option for brain development, strategy planning, and teaching good sportsmanship. Check if your child's school or local YMCA has opportunities for them to try this challenging game.
Remember, every child is unique and finding the right activity may take time. Don't worry if it takes a while for your child to settle on an interest! It's all part of the journey. Talk to friends, neighbors, or your local YMCA for ideas and have fun exploring different activities until you find where your child feels at home. It will be a true thrill to see them thriving when they finally discover their true passions.
---
Sources:
https://www.trianglerockclub.com/richmond/
https://soulaerial.com/
https://www.ymcarichmond.org/