Tis The Season To Create New Traditions (and Hold Tight to Some Old Ones)
The holiday season is upon us.  I've seen social media posts where Christmas trees were decorated early, and outdoor lights were hung long before Thanksgiving. Even my local radio station began streaming nothing but Christmas music and has been since early November.  Right now, in the midst of pandemic living, everyone is looking for reasons to be merry.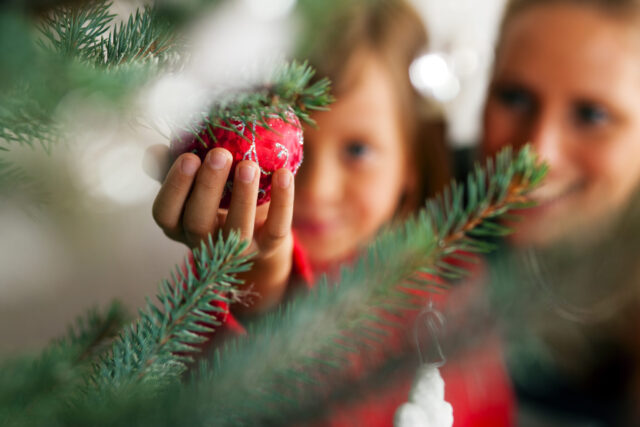 So, in my household, we've decided to uphold some old generational traditions, while also creating some new ones that will hopefully remind us of the many things we have to be grateful for.  What about you?  What long-held traditions do you have for the holiday season?  Are you creating any new ones?  Here are a few of ours:
Old traditions that we will maintain:
Decorating Grandmother's Tree
Our family has experienced a lot of loss in 2020.  We lost two very special grandmother's within 4 months of each other.  One tradition that we had with our grandmother that lived locally was to decorate her tree for her after Thanksgiving.  We were blessed to be able to do that this year and it was comforting for our entire family.
First Snow Hot Chocolate
For several years now we have had the tradition of cozying up together with a steaming mug of hot chocolate made from scratch at the first snow of the season.  The children are always very excited for this tradition.
Christmas Eve pajamas
A special friend started this tradition in our family about 6 years ago. I didn't know it was a thing, but now the children look forward to it. Every year on Christmas Eve, we all get a new pair of pajamas. Sometimes they're matching, sometimes not. The fun for us is in the tradition. 
Here are a few new traditions:
Facebook Live Christmas Caroling
This year as a way to spread holiday cheer, our family will invite friends to carol with us over Facebook Live. We don't have all of the kinks worked out yet, but we're excited for this new tradition and how it might be a blessing to others. 
Gingerbread House
Every year on Christmas Day the whole family decorates a gingerbread house, but this year, we're actually taking it a step further and we'll be baking our own gluten-free gingerbread. Usually, we can't eat what we make because of allergies, so we're excited to be trying something new this year. 
Bless a Neighbor
Especially in pandemic living, we are looking for more ways that we can serve our elderly neighbors or even other neighbors that may live alone. We're on the lookout for doing yard work, shoveling snow, sending over dinner, making cards, having a check-in phone call, etc. During the holidays, we definitely want our neighbors to know that we care about them and they are not forgotten
Family Scrapbooking
Finally getting photos printed off of my phone (using a coupon) and picking up some inexpensive photos albums from Ross or Marshall's. The plan is to lay them out on the floor and we pair up and fill them up. Later we can pass them around and remember the good times.
These are just a few of our traditions. Share some of yours. They just might be an inspiration that we all need to make it through the holiday season with joy and gratitude.