Potential Breastmilk Inspired COVID19 Treatment Looks Promising
Last month, Latched Mama shared an extraordinary story about Rebecca Powell, a human milk immunologist, who has been studying breastmilk antibodies concerning COVID19 infection in hopes of finding a cure or effective course of treatment.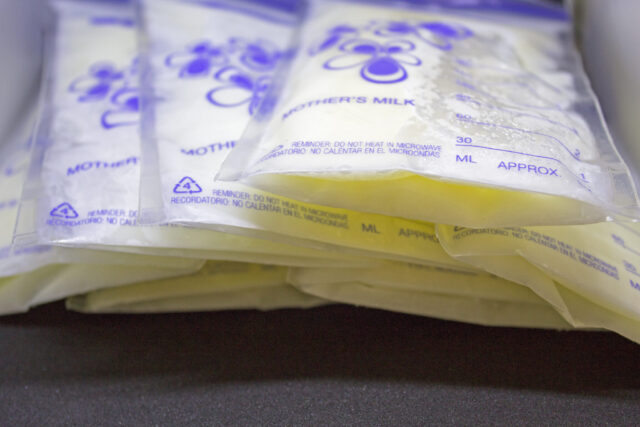 For the past several weeks, Powell has been collecting breastmilk samples from mothers in the New York area, as well as women nationwide who were confirmed to have had, or suspect they may have the novel coronavirus infection.
Since launching this study, Powell has been using the samples she has collected from the public to determine if the lingering antibodies in breastmilk could be the key to fighting and preventing COVID19 infection in both babies and adults.
Well, we have some good news, mama. Powell's preliminary findings have thus far been promising, and have suggested a "strong COVID-19 immune response" within the breastmilk samples of the study participants who have recovered from the virus. 
All About The Antibodies
While much about COVID-19 is still unknown, the benefits of breastfeeding in fighting viral infections have been well-studied and documented throughout the scientific and medical community.
According to Breastfeeding USA, one of the most astonishing characteristics of breastmilk is how adaptable it is to a child's needs. 
As mother and nursling are exposed to viral infections, human milk can respond and produce antibodies in response to those specific antigens, which are then passed to the baby through nursing. 
These antibodies can destroy bacteria in the nursling's gastrointestinal tract and hinder an illness before it even starts.
The Data Thus Far
According to Insider, the preliminary data from Powell's pilot is scheduled to be published this week.
This pilot will detail the analysis of 15 breastmilk samples from women who have recovered from COVID19. These samples have been contrasted against 10 COVID19 negative samples that were taken from women prior to the outbreak. 
So far, we know that Powell and her team have found that 80% of the coronavirus survivors they sampled have had a COVID19 specific antibody present in their milk.
This specific antibody is of the immunoglobulin A (IgA) variety of milk antibodies, which is known to be the "most dominant class."
"Overall, these data indicate that there is strong COVID-19 immune response in the milk after infection in the majority of individuals," Powell told Insider. 
According to Powell, breast milk antibodies, unlike blood antibodies, are advantageous in the sense that they are "designed to not fall apart when it's in the baby's mouth or stomach."
Meaning, the structure of the breastmilk antibodies may make them an ideal candidate for therapeutic use, such as through an IV.  
Tracking Down A Treatment
Although Powell's research study is still in its early stages and therefore requires more data to be collected before a potential cure or course of treatment can be detected, Powell says that her findings are encouraging enough for her to continue pursuing this study in hopes of a breakthrough.
Regardless of the outcome of the study, Powell says that collecting breast milk samples throughout the course of the coronavirus outbreak can reveal important epidemiological information that will be valuable for establishing future scientific and medical advancements.
Her ability to continue the study is largely dependent on the funding she receives.
If you wish to participate in this study, Powell can be contacted at COVID19HumanMilkStudy@gmail.com