5 Playful Dessert Ideas To Help Beat The Quarantine Blues
They say a spoonful of sugar makes the medicine go down, but apparently, a spoonful of sugar also makes social distancing a bit more palatable as well. Whether you're a dessert-after-every-meal kind of family or like to save the sugary treats for special occasions, these five playful dessert recipes are guaranteed to sweeten up your days spent in quarantine.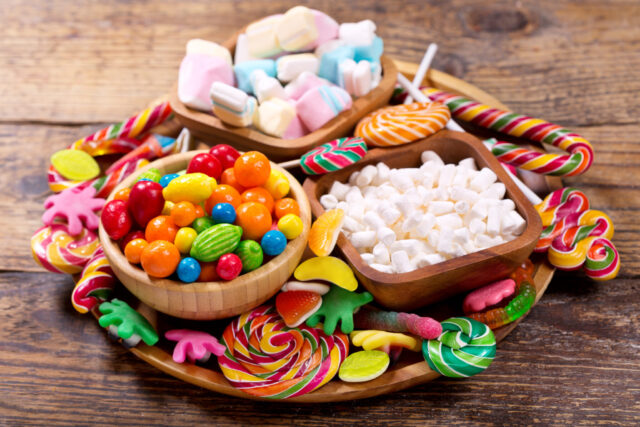 Got a Frozen fan in the house? Feed their obsession with this fancy fudge recipe that Anna herself would approve. All you need to concoct this chilly treat is white chocolate chips, condensed milk, vanilla extract, food coloring, and snowflake sprinkles. After just one bite, you'll find it hard to "let it go."
It's been over a month, and we still can't stop thinking about Netflix's latest trainwreck, Tiger Kings. So why not have a little fun with your family and keep the feline frenzy alive with these tasty "Tiger Tails." To create this frisky feast, you will need some marshmallows, lollipop sticks, and a few other accessible ingredients. Just don't tell Carole Baskin!
If you and your herd love camping and hibachi restaurants, then this "Smores Sushi" recipe will give you that nostalgic, not-at-home feel your family craves. And unlike real sushi, this dish is quick and straightforward to make- no seaweed or sashimi required.  
Do you miss sticking your toes in the sand? Us too. But with most beaches still closed, we'll just have to settle for sticking the sand in our mouths instead! Although encouraging your kids to eat sand goes against all conventional parenting logic, this edible "Beach Parfait" is the best way to transport you and your family to island time.
I know, I know. You've gone through more slime this quarantine than Nicklelodian's 2000s hit show, Slime Time Live, and you surely can't stand the sight of another stretchy catastrophe in your kitchen. But unlike regular slime that ends up covered in cat hair under the sofa, this culinary slime is fully edible and made from pink Starbursts (which we can all agree is the best flavor, right?)