Luck, Loyalty, And Logistics: How We Successfully Navigated The PPP Loan
To whom it may concern,
Let me start off by saying that I don't think any of this is fair.  The process to obtain the PPP loan wasn't set up to give the "little" guys any leverage to compete with the larger companies that have long had accounting teams instated to take immediate action during moments like these. This predicament is clearly reflected in the numbers currently being released. According to Morgan Stanley, approximately $243.4 million of the total $349 billion intended to aid small businesses have already been distributed to large, publicly traded companies. The collective outrage over this injustice is warranted, and I don't want to dismiss the socioeconomic inequalities that this loan has unveiled. But with that being said, we are a small company (around thirty employees) that was able to successfully navigate our way to being approved for a loan of about $150,000.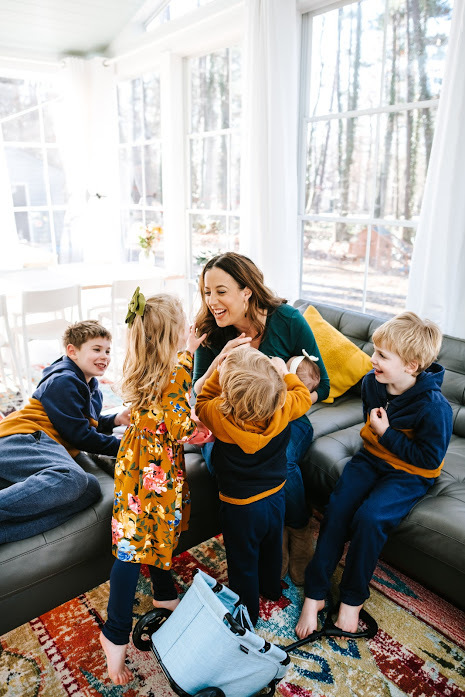 I spoke with various media outlets over the past two weeks about our PPP experience, and each of them told me that I was "the only happy story" they had heard. Yes, the application process needs significant improvement and deserves the criticism it is receiving. Small business owners who have been hurt by the shortcomings of this loan deserve to be showcased. But I also think that the success stories should be celebrated. Not because we received the funding, but because contrary to what is being reported, there are people in banking and other relevant industries who are treating all applicants fairly- regardless of their size or wealth. 
What We Did
Like other small businesses, once the CARE act passed, we gathered and learned every single thing we could about all the documents that could potentially be needed. There was very little information on how exactly the process would work or what would be required by the banks. I also found myself getting very emotionally invested in the process. There's nothing quite like raising five small children whose lives have been turned upside down, all while pivoting a small business amid a pandemic. Something as simple as reading an article about the unclear requirements needed to obtain our potential lifeline began to feel like watching a distant lifeboat drifting out into a stormy sea.  
I soon realized that I needed to emotionally detach myself from the process while the information was still being digested by the "experts," so I turned to a couple of people on my team for help. I started a Slack channel with my part-time staff accountant and trusted project manager, and I asked them to drop whatever articles they could find. There was something about digging through the loan information alone, knowing that my business and my employees' livelihood were on the line, which made the lack of solid direction feel incredibly overwhelming. 
By the time Friday morning rolled around, I felt like we were in good shape. We had a folder on our team drive with the loan amount calculated various ways (I jokingly referred to them as the Forbes way, the WSJ way, and the Eric- my beloved nerd of a husband, way), along with various tax documents, P&L statements, and payroll reports all in order. We had reached out to our local branch of our bank, Atlantic Union Bank, and made sure we were on their radar. Their instructions were to wait for the application to become live on the bank's website on Friday.
So that morning, we checked and refreshed the page. We let other people on Twitter ask questions- the "application was coming soon"- they were told. We watched the Treasury Department tweet how much money they had loaned. And then we waited. Honestly, I felt frustrated with our small bank, and I began to regret that we had never switched to a larger financial institution. Feeling discouraged, at 5 pm, I finally closed my computer and went home to my kids and chaos and joked that as soon as I walked through the door, the application would go live. It didn't happen then, but right at 7 pm with four kids in the bath, and one on screaming in my arms, the application went live. 
To Whom We Are Grateful
Five years ago, when I decided to start my business, I chose a small community bank. Mostly because I had two small kids at the time- 2 1/2, and 12 months old, and the bank had a branch at the local grocery store. I grabbed some milk and what we needed for dinner, snagged the kid's free cookies from the bakery, and sat them on my lap while I opened a business checking account. At the time, Latched Mama was just a hobby, and I had no idea that I'd eventually become part of an elite club of women-owned businesses and reach our first million dollars in revenue just 12 short months later. 
That grocery store eventually closed, and I started to visit the branch down the street. As the business grew, so did my family. We only had a basic free business checking account at the time, so every three weeks or so, I was required to visit the bank in person to complete an international wire and order inventory. I was always welcomed by name, as were the kids. As two kids turned into three, and then to four, and now finally five, Latched Mama continued to grow right alongside us.  Although we have seen success and have continued to grow (pre-pandemic), we have never been cash-rich and remained 100% self-funded. 
Like most small businesses, when money comes in, it goes right back out. Our relationship was not built on the strength in numbers we brought through the bank- it was built on being friendly and taking time to make sure they knew that I appreciated them and their support tremendously. And in return, this kindness was reciprocated. But as much as I have felt the love from my local branch through this process- I also think Atlantic Union Bank just crushed it overall. They took a day to get the application online; I applied Friday evening, DocuSigned ownership paperwork Sunday, was approved on Monday, and did DocuSign underwriting paperwork on Wednesday. The process was surprisingly seamless.
Another "lucky" pre-pandemic decision we made was to bring on Gusto as our payroll service. I honestly don't care if you don't read another sentence of this; if you are paying for a payroll service and it's not Gusto- switch- right now. I can't say enough good things. Here's the unadulterated truth- we can't afford an HR department, and my email inbox is my filing cabinet. Gusto fixes both of those things, and in a way that is easy to navigate and super user friendly. Their support staff is always a joy to talk to, all necessary HR and tax forms are easily accessible, and they have set the gold standard on helping their customers navigate these trying waters. 
When the application went live on Friday night, there were several items that we didn't gather and that weren't in our folder. Swearing, with kids crying (they were safely out of the tub), I logged into Gusto to find the tax form I needed and discovered their COVID portal. Every single document I needed was in one central location. Five minutes later, I had downloaded the necessary documents and completed the application, putting me very close to the front of the line at my bank. 
Luck, Loyalty, And Logistics
A lot of this is fortuitous, and that's not lost on me- we were most likely simply lucky to have the experience that we did. However, considering the combination of a small, local bank showing up for its community plus a resource that went above and beyond the expectations of a modest payroll company, logistics and proper planning on their part also played a significant role in our success. I know that many small businesses didn't have the same, relatively seamless experience that we did, which is why it is imperative to shine a spotlight on such companies. In order to instate tangible change within the system, we must align ourselves with people who care about the livelihood of American families and the integrity of small businesses. This tactic will always be more powerful than merely criticizing those who don't. 
Latched Mama isn't one of those large, publicly traded companies that you hear about in the media. We didn't receive concierge treatment from the bank based on our wealth or "skip the line" in any sense. We are simply a small business, built on kindness, that strives to serve our community. And in return, we were treated with kindness and served by our community during this time of immense need. There might be a level of luck involved in our story, but there is no coincidence. When you show up for the people around you, those same people will ultimately show up for you.