5 Easy Instant Pot Recipes That Your Kids Will Actually Eat
It is often said that diamonds are a girl's best friend- but let's be real, Instant Pots are easily a mom's best friend. Now more than ever, this quick-cooking, family-feeding, "set it and forget it" contraption is worth its weight in gold and makes mealtimes magically easy and cleanup nearly obsolete. After all, feeding your children food that they're actually willing to eat is essential, so why not do yourself a favor and also make it easy?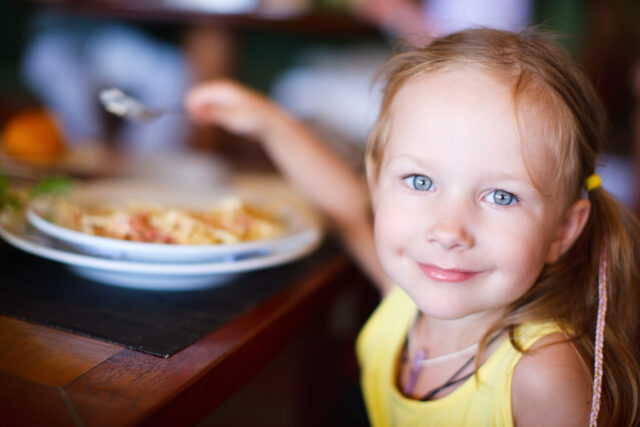 After all, with pandemic quarantine still in full effect, you have enough on your plate right now- both literally and figuratively.
If your kids are slowly slipping into cereal-overload, switch it up and serve them this hearty and filling breakfast casserole that will help keep them satiated (and away from the snack drawer) all morning. The original recipe calls for red potatoes, onions, cooked ham, sharp cheddar cheese, and, of course, eggs. But the real beauty of this breakfast bake is that you can easily incorporate whatever produce or protein you have in-house. Cleaning out the fridge while feeding your family? Sign me up.
Craving Chinese take-out but having trouble finding a spot that is still open and offering curbside services? No problem! This sweet and tangy sesame chicken recipe is sure to hit the spot. Not only is this recipe gluten-free, Paleo and Whole-30 approved, but it only takes a miraculous 30 minutes to make, meaning you can set it and get back to your favorite social distancing activities stat. To make it a complete meal, serve with basmati rice and steam up some veggies such as broccoli to make it a balanced dish that the whole family will devour.
Take taco Tuesday to the next level while cutting down on your prep and cook time with this savory treat. Not only is this cheesy dish easy to make, but it's impressive, layered presentation provides a chef-level experience that is guaranteed to entice even the pickiest of eaters. In fact, this dish is so easy and fool-proof, that you can even invite your kids to join you in the kitchen and have them assemble it for you. Just be sure to supervise them, as any good sous-chef would. If tricking your kids into cooking dinner is wrong, we don't want to be right!
Getting sick of shopping for snacks? Make your own! Not only is oatmeal packed with gut-friendly fiber, but its ease of prep and affordability makes it an ideal candidate for managing your kid's midday munchies. The best thing about these easy, Instant Pot oatmeal bites? You can use anything you have on hand to create a variety of different flavors. From berries to raisins or even chocolate chips, your kids will never get bored of all the different flavor combinations you can concoct.
Tricking your kids into eating vegetables should be an Olympic sport, and there is no event more impressive than hiding healthy produce in pasta- except maybe disguising veggies as the pasta itself! The hardest thing about prepping this dish is cutting open the spaghetti squash, but after that, it's smooth sailing into a sea of cheesy goodness. Although this recipe recommends a white sauce, you could just as easily serve your spaghetti squash with a red sauce or whatever seasoning combination your family prefers.
Bon appetit! And don't forget to wash your hands 😉