The Truth About Canceling Plans During The COVID-19 Crisis
You've been planning for months.
The invitations have already been sent out, the decor ordered and hung, and the catering commissioned. You've spent countless nights up in anticipation, thoughtfully curating every detail of this momentous day. Maybe it's a birthday, a baby shower, or even a wedding. A few months ago, your biggest concern was whether or not it would rain on your special day. You never once considered this pandemic to be a potential outcome. And how could you? None of us did.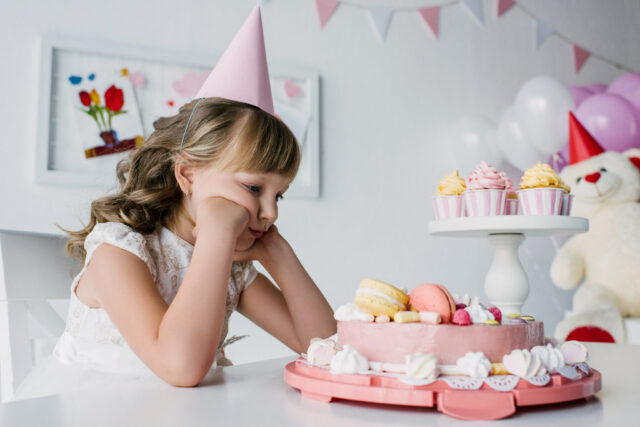 The truth is, canceling a celebration during a crisis sucks. Yes, we all have to look at the bigger picture, and of course, we have a social responsibility to cancel, and therefore we did; but we're still allowed to mourn the loss of our special moment. Afterall, pandemic or not, we still have it in our hearts to celebrate cheery occasions. But how? With both public and private infrastructures closed, plus the mandatory isolation period from our friends and family, these once anticipated occasions suddenly feel like a sobering slap in the face.
But here's the thing, you can reschedule a birthday party, a wedding, or even turn your baby shower into a southern-style sip-and-see if you don't get the chance to celebrate your bundle before you give birth. But what can't be rescheduled or replaced are the lives that would be lost if we didn't all do our parts to flatten the curve of this destructive virus. I know it can feel like you're losing so much in a moment like this, but we need to focus on everything that we're gaining.
Your efforts will be the reason why a grandmother gets to see her grandchildren continue to grow.
Your sacrifice will be the reason why an immunocompromised child will make it well into adulthood.
Your selflessness will be the reason why your celebration doesn't result in somebody else's funeral.
I know it's hard to miss out on what was supposed to be a joyous moment, and I really want to emphasize that it's okay to be upset. It's not selfish to allow yourself to have such emotions, yes, even during a pandemic. After all, you still deserve to feel fulfilled on your special day, coronavirus or not. So order some curbside pickup from a beloved local restaurant, put on your favorite movie, facetime your family and friends, eat cake with no pants on and celebrate the fact that you made the right decision. A decision that will ultimately save lives and lead to even more festivities in the future.