Woman Gives Birth In Empty Walmart Toilet Paper Aisle
On March 18th, a Missouri woman gave birth in Spring 2020's hottest travel destination- the toilet paper aisle.
According to an ABC8 News Report, the mother-to-be had been shopping for groceries at a local Walmart when her water broke unexpectedly. Understandably panicked, she quickly approached an employee asking for help, reportedly stating that due to the speed of her previous labor, the chances of her going into labor in the store was imminent.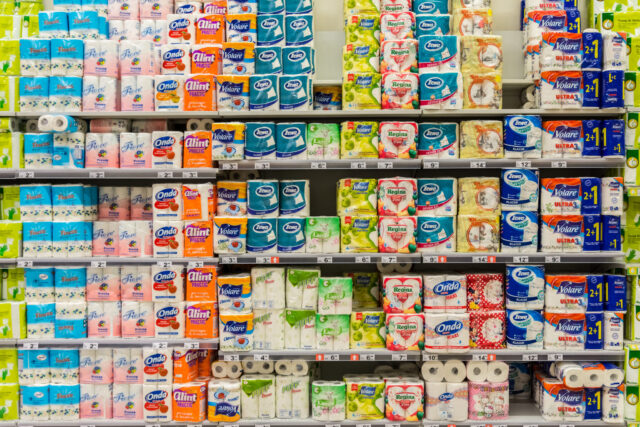 Miraculously, a labor and delivery nurse just so happened to also be shopping at Walmart when she overheard the commotion and offered to assist.
The helpful staff hung a sheet in the empty toilet paper aisle for privacy as firefighters rushed to the store to assist the nurse and laboring mother in delivering the baby as the crowded store cheered her on.
Forty-five minutes later, a healthy baby girl was born. And although many toilet paper seekers went home empty-handed that day, this lucky mama was able to leave the store with something much more valuable.