5 Online Resources To Help (Unexpectedly) Homeschool Your Kids
As both public and private schools around the country (and world!) begin to shut their doors, many parents are now faced with a task that previously only 3% of American families did on a daily basis- homeschool their children. While some kids have been given concise lesson plans to follow along at home by teachers, many have been left with very little guidance and direction. And understandably so! Like the rest of us, teachers have been given nearly no time to prepare for this pandemic, and everyone is doing the best they can to adapt to all these rapidly changing circumstances.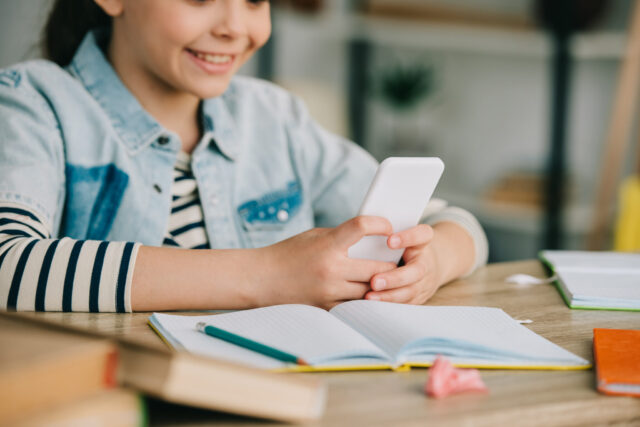 Because this unprecedented virus and its social implications have taken us all by surprise, everyone is doing the best they can to maintain a certain level of normalcy. However, the reality is that as we ride out this global pandemic, life will probably continue to look a little different for quite a while. Thankfully, many online learning platforms are currently collaborating with schools and/or offering free services to help ease the uncertainty of this quarantine period and provide school-age children with a sense of direction. No matter what your child's age, grade or developmental standing, there is something available to help keep them educated and entertained
AbcMouse
ABC Mouse is an online learning curriculum, designed by child education professionals, and is geared towards children ages 2-8. The content is designed to be explored with a parent or independently by the student, depending on their age. There are no ads or annoying pop-ups, and the curriculum covers important topics such as reading, math, music, and art. ABCMouse is normally 9.95 a month for its subscription services, but be sure to contact your child's school before you pay out of pocket. The company is currently giving out a coupon code to many school districts that can be used to redeem free access to their content and services.
Virtual Museum Tours
If your family is starting to get a little stir-crazy inside or feeling bummed-out about missing their much-anticipated spring field-trips, a virtual museum tour is a great way to get a change of scenery- without having to leave the house. Mental Floss recently published a comprehensive list of museums that offer virtual tours- many of which are currently free! Some of the most famed museums include The Smithsonian National Museum Of Natural History, which is perfect for any dinosaur-loving toddler. The Metropolitan Museum Of Art for your curious teenager. And even international museums, such as Paris's iconic The Louvre, which hosts everything from Ancient Egyptian artifacts to the works of Michelangelo.
Duolingo
If you have a child that is interested in learning a new language or becoming more familiar with their cultural roots, now is a great time to start! Duolingo is a free mobile app, with over 300 million users worldwide, that provides interactive, easy to follow language classes for any skill level. It's game-like approach to learning makes it not only educational but also fun and incredibly addicting. Some of the languages offered include Spanish, French, German, Japenese, Korean, Russian, and more!
Mystery Science
Mystery Science is an online, science-focused learning website that is currently offering a free starter list of K-5 science lessons that can be done in the comfort of your own home. The lesson plans are fun and easy to follow, and include a variety of both digital and hands-on experiments. The free lesson plans include fun topics and experiments such as "Can Animals Laugh?", "What Will The Weather Be Like On Your Birthday?", and more!
PBS Learning Media
PBS Learning Media offers free resources for teachers and students to help bring the world to your classroom (or living room!) PBS Learning Media offers a variety of curriculum-targeted content for all ages and grade levels. The resources provided are all adjusted to Common Core and national standards and include videos, interactive lesson plans, audio learning, in-depth lesson plans and more!