Navigating the Intricacies of Parenting Through Adoption: Part Two
Part two of our series on parenting through adoption focuses not on the adopted child, but on the siblings in an adoptive family. Often overlooked, the complexities of becoming an adoptive sibling can be difficult to navigate for your biological children as the family focuses their attention on welcoming the new family member! Here are some common concerns for adoptive siblings and some tips on how to guide them through the transition.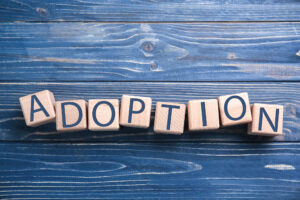 Biological Children in Adoptive Families
As a parent, it's natural to have concerns about how a new addition to your family will affect your biological children. Adding an adopted sibling can be an incredibly rewarding experience for your entire family, but it's important to be aware of the unique challenges that biological siblings of adoptive families may face. Here are some common issues that you may encounter as you navigate this new chapter in your family's story. By understanding and addressing these challenges, you can help ensure that the bond between you and your children grows stronger every day.
Invisibility
As a family grows through adoption, it's common for biological siblings to feel overlooked. Parents naturally focus on helping the new child adjust, sometimes forgetting that their biological children need support too. This can leave siblings feeling neglected and even resentful toward the newest family member. It's crucial for parents to make a conscious effort to show equal attention and love to all their children during this transitional period. Neglecting to do so can lead to tension in sibling relationships and a sense of lack of self-worth for biological children. 
Parentification
Welcoming a new child into your family through adoption is a truly beautiful experience, but it can also be overwhelming. As an adoptive parent, it's common to rely on your biological children to help with the transition, and while this may seem harmless, it can lead to an unhealthy dynamic for everyone involved. Your children may start to feel resentful if they're constantly asked to take on more responsibilities than they can handle. Remember to be mindful of your children's ages and abilities, and avoid putting too much pressure on them. Let them be kids, and enjoy this exciting new chapter together as a family.
Secondary Trauma
In order to have a healthy family unit it is vital to understand the impact of secondary trauma. Witnessing the pain and emotional turmoil of your adopted child can leave an indelible mark on your biological children. Even as you support your adopted child, don't neglect the effects of their trauma on their siblings. Sometimes, adopted children may lash out at family members, and it's crucial not to dismiss such behavior as a consequence of their past. Acknowledge the impact this can have on their adoptive siblings, and reject the notion that biological children can handle it. Remember: their needs are just as vital as those of their new sibling.
Adoption is not a decision parents take lightly. It's a life-changing choice that stems from love and selflessness. All parents strive to provide the best for their children, regardless of whether they are biological or adopted. By approaching the process with an open mind and heart, and utilizing the resources available to you, your family will blossom into a beautiful space. Your child will be fortunate to experience the warmth and love that your family brings!