What I Learned from Vacationing With Littles
The word vacation has taken on a whole different meaning since my children entered this world several years ago.  What used to mean long afternoons relaxing poolside, exotic meals at posh restaurants, and endless hours exploring new cities has turned into something very different.  I have since traded in my simple overnight bag for a carload of baby gear and have learned a lot along the way.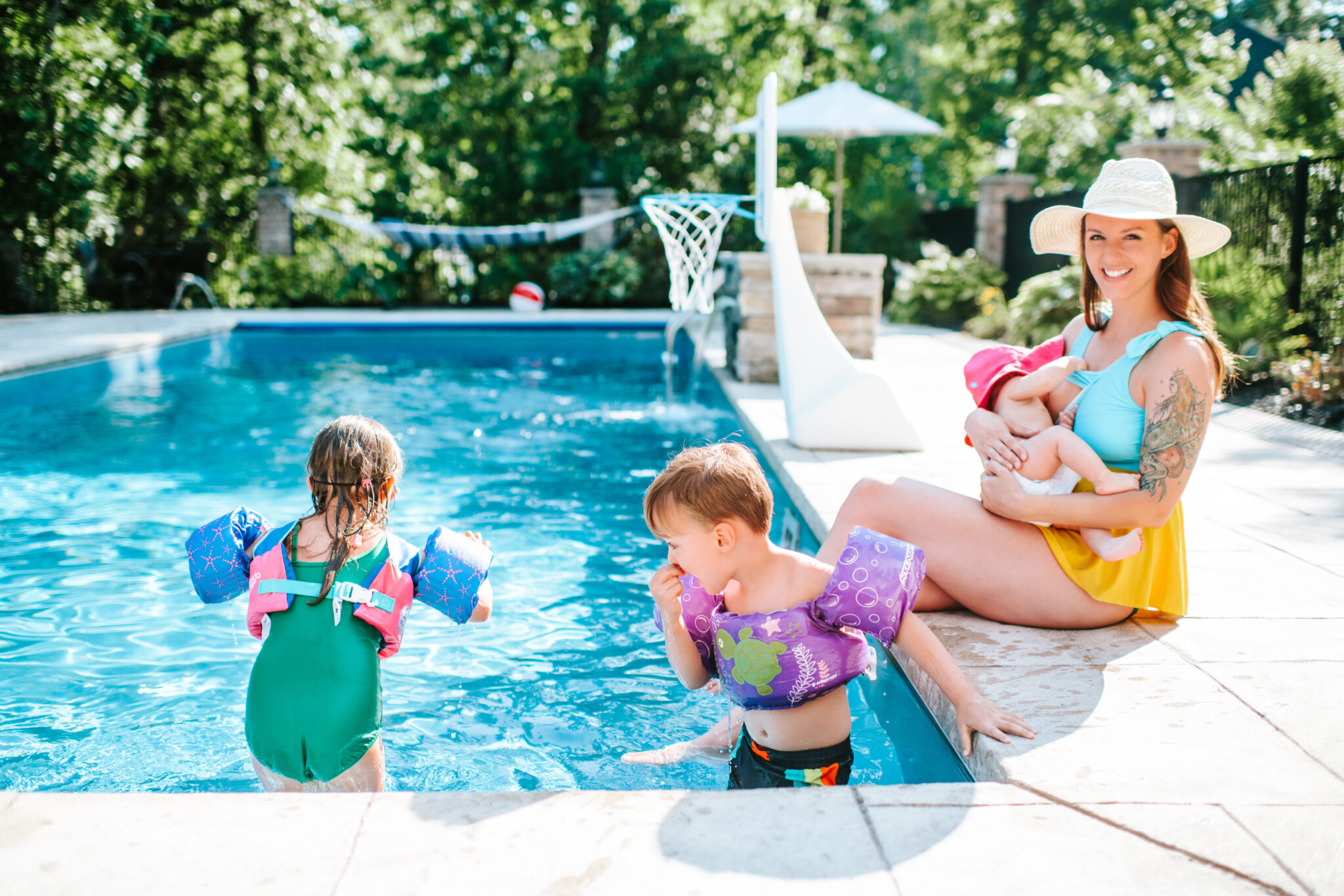 I have quickly grown to realize that a successful vacation with young children usually lies in the preparations. 
Before taking a trip of any duration, I now do my research and figure out what type of accommodations will work best for my family.  For example,  while a beautiful lakeside rental with an open deck was a wonderful option when my son was a newborn, this setup presented a potentially scary situation when he turned into a fearless new walker the next summer.   
To many travelers, a vacation might also mean a carefree weekend off from cooking and washing dishes, but to a parent of little ones, the reality is that eating out at restaurants multiple times (or even once) with a toddler, can often turn into a nightmare. When booking a hotel, especially for longer stays, I always try to stay in a room with a kitchenette or at least a microwave and refrigerator. I pack drinks, cereal, easy to heat up meals, disposable dishes, and lots and lots of snacks. I have found that room service and local restaurant delivery or take-out are also good options. 
I also prefer to vacation at a place that has nearby free (or inexpensive) options for downtime.  My kids love to check out new playgrounds and hiking trails and will spend endless hours splashing in the hotel pool.  A quick walk to a local ice cream shop has also proven to be a nice way to end our busy days. 
I've also learned that being prepared means smart packing.
Even though I deal with my husband's complaints about the copious amount of stuff he has to load in the car each time we travel, I am under the belief that it is always better to overpack than under-pack. When my preschool-aged daughter had a potty training accident in a hotel bed in Cleveland, I was beyond thankful that I had packed that extra pair of pajamas and underwear.  And while I am on the topic of toilet training, I have also found that disposable bed pads and a small fold-up stool (perfect for reaching high bathroom sinks) are essential items to carry with me. Our handy potty chair has also been a frequent visitor to hotel rooms and rental houses.
Another lesson that I have learned the hard way, is that no matter how healthy my kids are when we leave for vacation, there is a pretty good chance that things will quickly take a turn for the worst. 
Our family vacation ailments have included, but are not limited to, a stomach bug at the rented lake house, an ear infection at the beach, and a fever at the overnight water resort. In order to avoid driving around an unfamiliar city searching for the 24-hour pharmacy at 1:00 AM, I never leave the house without prepping a simple first-aid kit consisting of Tylenol, Benadryl, and a small thermometer. Band-aids of all shapes and sizes are also a must.
Perhaps the biggest lesson that family travel has taught me is to adjust my expectations and be flexible.
I now know that if I try to cram in too many activities or try to see everything in one weekend, someone will inevitably get cranky and have a meltdown. This person may have even been me on occasion.  Family vacations are made of memories, both the good ones and the not-so-good.  When my family and I sit back and recall all the traveling we have done together, we smile when we recall the awesome cruise to the Bahamas and the beautiful road trip to Vermont, but what really makes us laugh are the memories of the times that things did not go as we had planned.  We now fondly talk about the time we ran out of gas on the NY Interstate one Thanksgiving weekend and laugh when we recall the vacation hike where my son got bit by a chipmunk. While these occurrences did not seem very fun at the time, these are the moments that we will remember for years to come.  And isn't making memories what family vacations are all about?