Baby Shower Gift Ideas… For Mom!
If you've ever been to a baby shower and have heard the chorus of "ooh"s and "ahh"s at the opening of each gift, you understand how adorable so many of these new baby items are. Ranging from practical to precious and everywhere in between, there are so many gift ideas to make life easier and cuter when baby finally comes along.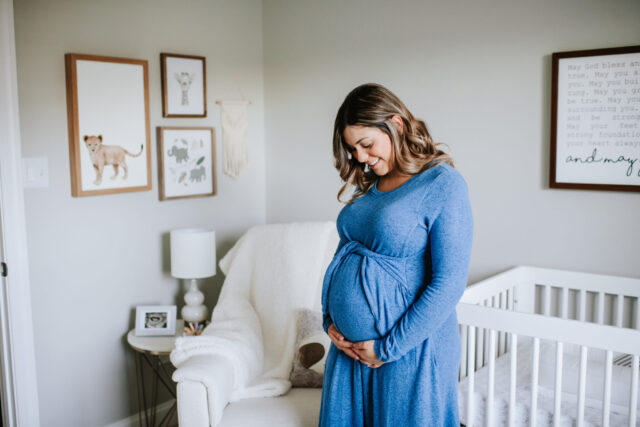 But what about mama? There isn't much attention given to what might make mom feel better in those difficult and sweet first months at home with a newborn. While a scented candle might be nice, here are some things that are a little more practical.
A Creative Gift Basket
Craft stores and even thrift stores often have lovely wicker baskets that can be used to assemble a really thoughtful gift. A heating pad, a can of dry shampoo, epsom salts, and a gift card in a small denomination to a baby store or your friend's favorite restaurant will make her day and will feel so much more personal than a frilly smock given by your mother in law's cousin's best friend.
Subscriptions
Many subscription services these days offer short term subscription services so that you don't have to commit to a year of service. Subscription meal kit services could be a lifesaver for your friend. Even if you can't purchase a subscription, you could purchase a gift card for that service.
I remember when my daughter was about two months old and I felt so tired of takeout, but not quite ready to get crazy in the kitchen. I would have loved a meal kit service to provide me just what I need for a couple nights a week. Subscriptions to yoga apps would give your friend the opportunity to stretch and work out at their own pace, right at home. Books purchased and sent straight to your friend's e-reader, a magazine subscription, or streaming music or TV are also great choices. 
Nursing Supplies
If your friend plans to breastfeed her baby, there are so many comforts that will make her life easier. A soft nursing tank, nipple shields, un-fragranced epsom salts, and a special nursing bra would be a great gift. A soft bathrobe that ties on the inside and the outside is perfect for a mom who doesn't want one booby cold or exposed while the other booby is in service. You could spice up the gift with a nice box of lactation tea and a cute mug or thermos. 
Photo Gifts
Even though baby might not have arrived yet, you can bet that the mama-to-be will be cramming her phone with hundreds of photos of her new little love. A picture frame that fits her style with a small photo printer (yes, you can now print your own photos right from your phone with a USB cable!) would surely delight any new mama. If that's not within your budget, a gift card to Amazon Prints, Snapfish or other printing services would be so cherished.
Gifts To Make Lots Of Sitting More Comfortable
It's hard to be as active as many new moms want to be with a tiny new baby. Recovery from childbirth notwithstanding, your friend will likely spend hours upon hours sitting down cuddling, nursing, playing on the floor, rocking baby, you name it. It can be really tough on a mama's back. Grab a heating pad, some compression socks, a foot massager or roller, a box of nail polish remover pads or a nice candle; even a bottle of Tylenol or Ibuprofen with some Icy Hot to help those sore spots. 
If you feel a little awkward giving a gift card or a heating pad when everyone else is giving adorable layette sets, don't worry. There are simple ways to dress up your gift to make it feel a little more suited to the baby shower scenario. Local dollar stores have cute baskets that you can fill with baby items like pacifiers. They also have great options for gift wrap that are affordable. Anything can be spiced up with a small registry item to go with your gift.
Still totally lost? You can never go wrong with a package of diapers and a scented candle!