Cutting Costs This Holiday Season
If you're anything like me, the first Tuesday at Target after Halloween is the most exciting day at Target each year. The store rapidly starts to transition from fall to the holidays, and it shows with all the lights going up first. It's so much fun to wander the aisles and think about what to get for the kids in your life.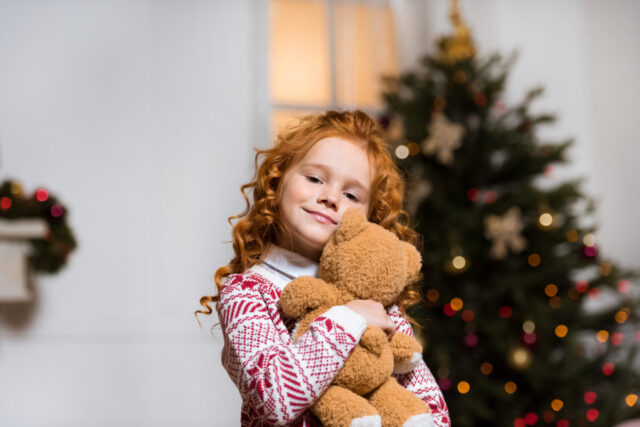 Unfortunately, this year has hit many of us harder in financial ways than we might have anticipated. Job losses, unpaid bills, and mortgages, and medical expenses have piled up. It can be so saddening and disappointing when you're struggling to give something special to your kids during the holidays. 
But just because the hot new toy at Target isn't within your budget this year doesn't mean you have to default to mediocre gifts or feel inadequate with what you're able to give your kids. There are so many ways that you can still give them something special and exciting.
First, consider finding ways to actually wrap your kids' gifts.
Do you remember opening those gifts on Christmas morning? Tearing them apart in excitement is half the fun! Dollar stores have excellent gift wrap options that can keep things reasonable and visually exciting as well. Bold colors, big bows, and a little bit of sparkle can make each gift a little bit more exciting on Christmas day. 
Go pre-loved.
Many children's toys (especially for the younger kiddos) are hardly used or in great condition, and kids don't notice the difference between one purchased from a neighbor and one purchased at a retail store. The only difference is the markup, which can be as high as 300 percent. I recently saw a used-in-new-condition Melissa & Doug broom and mop set for $5. It retails for $30! Browse social media and Facebook groups for deals. You'd be amazed at the toys that other parents are looking to get rid of to make room for more this time of year. 
Swap it out.
Which friends' children do you plan to give gifts to this year? Call them up and see if they'd be interested in a toy swap. Give those toys a good wipe down and wrap them as you would for your own kids if they were brand new. My daughter has a specific toy she absolutely loves playing with when she goes to her cousin's house, and vice versa. My sister and I are essentially just trading toys! Don't worry about toys being in manufacturer's boxes and plastic. Little kids have more fun unwrapping the festive paper and going straight to the gift. I actually remove my daughter's toys from packaging before wrapping them so that her excitement doesn't fade as she tears it all apart. She can get straight to playing and really see what the toys are. It's so much more fun for her!
Consider who (and why) you really need to give gifts to this year.
If you're anything like me, buying gifts for the kids in your life is so much fun. I enjoy all the thought that goes into it and considering each child's personality, age and my relationship with them. The problem with this is that I have a tendency to very quickly accumulate a big price tag because I want to give them everything.
A few important things that it will be helpful to remember are: kids don't actually want everything (they'll never play with it all) and they don't need to get everything that they want all the time. When surprises and gifts do come, it's that much more special and exciting.
For example: when it comes to purchasing gifts for our nieces and nephews, we can't compete with their grandparents. And we don't want to! We also don't want to outshine their parents. On the years that we won't see them for the holidays, it's not necessary for us to cut into our finances to buy them gifts that we won't see them open and that will get dwarfed by other gifts. Those are the years we can just take a step back. If you're concerned about how to address this with their parents, you can politely explain that this is the best decision for your family's financial health at this time. There don't need to be any hard feelings. It's okay to set limits and draw boundaries.
Set a budget.
This might go without saying, but it is as important as not going to the grocery store when you're hungry. On the years that I set a budget for gifts, I have so much fun coming up with creative ideas and gifts to give, I'm never disappointed and I never have regrets. On the years that I don't set a budget, I blow my spending out of the water, I'm usually disappointed at the reaction I get from those kids (when the gifts can't match Grandma & Grandpa's) and I always (every. single. time) spend far more money than is responsible. Which inevitably leads to regret. 
One more piece of unsolicited advice: don't feel that you need to justify your gift budget or gift-giving decisions to other family members. It's based on your financial situation, and maintaining financial peace is a very worthy goal.